Picnic Table Hire
Are you holding an event and need some extra tables and chairs? A picnic table is a great solution for any event.
Our picnic tables are very solid therefore can't be moved around, they will also save staff from having to rearrange tables and chairs. They won't blow around in the wind or get knocked over. Not only that each table seats 6-8 adults.
Our picnic tables come with an umbrella hole to provide extra shade if required!
Bench Seat Hire
Our bench seats are great if you are in need of some more seating and you have limited space.
Our bench seats are solid wood so they won't get broken and will keep everything looking neat and tidy.
Each seat will easily fit 4-5 adults. They are very sturdy due to they wide frame legs to prevent them from falling over. Ideal for those outdoor weddings or any occasion with a large crowd!
There is two different types of bench seats available one being hardwood bench seats and the other being Recycled timber rustic style benches.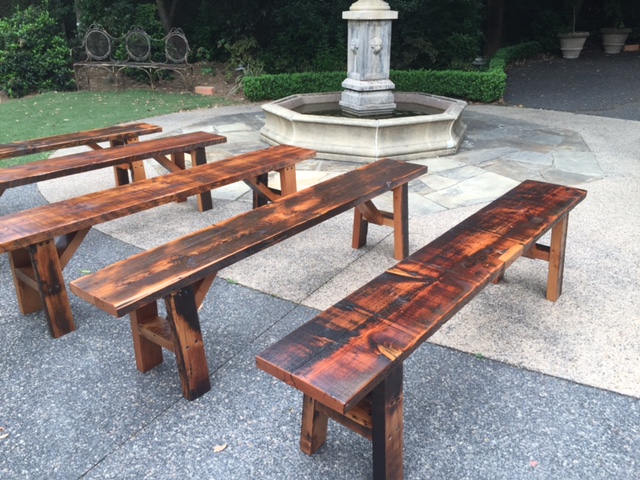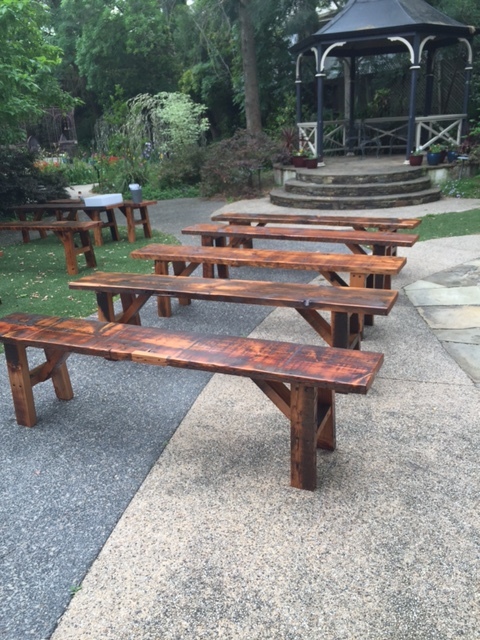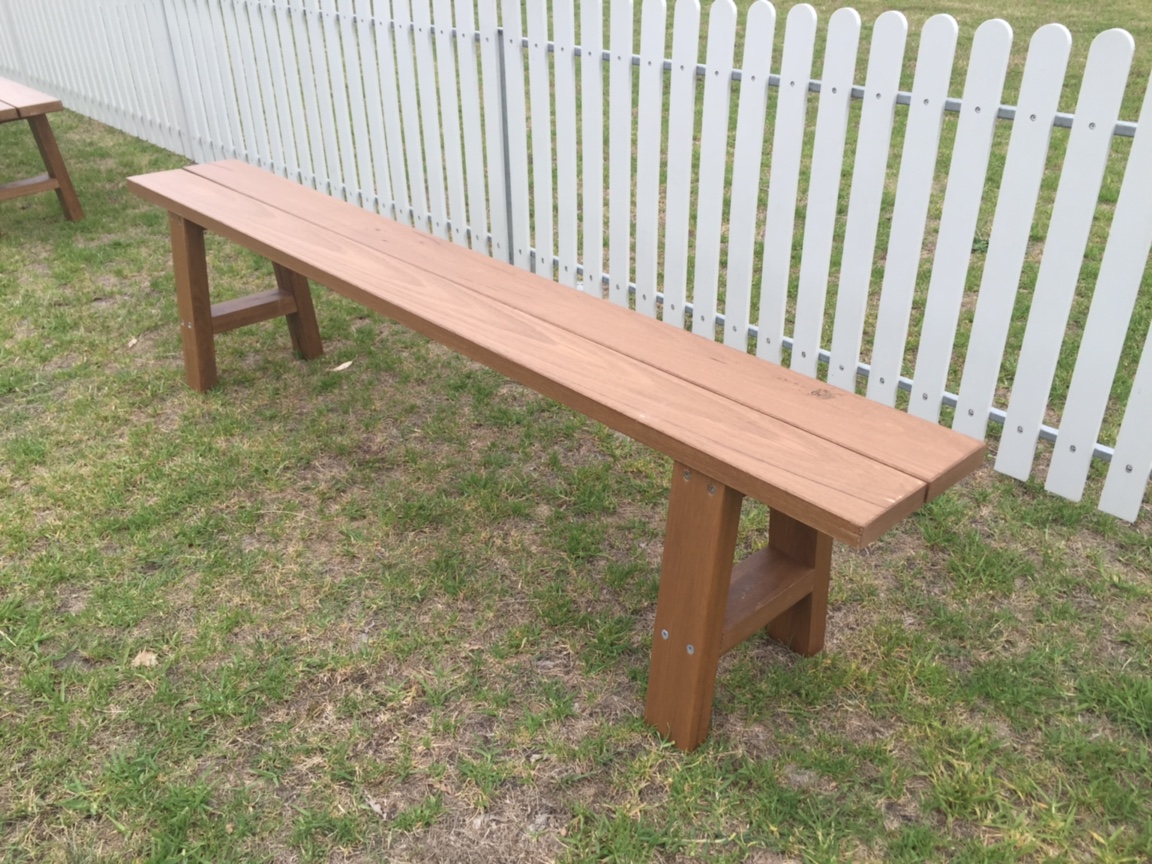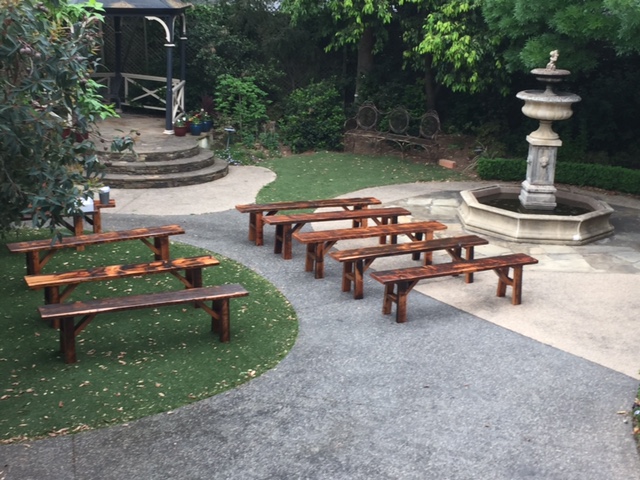 Enquiries
Please send us an enquiry below with the what you are after, the quantity required and delivery postcode to receive a quote from our friendly team within 24 hours.
We look forward to servicing your Event!